Expression 3.2
Experience the timeless beauty of the expression™ 3.5 sewing machines. It will make you want to begin sewing. An exciting world of colorful fabrics, inspiring ideas, and unlimited possibilities is awaiting you. There is more to discover than you can imagine. Realize the luxury of creating your own style!
THE ORIGINAL IDT™ SYSTEM
Integrated Dual Feed only from PFAFF® for over 45 years! Absolutely even fabric feed from both the top and the bottom.
LARGE SEWING SPACE
Your PFAFF® expression™ 3.5 sewing machine is the perfect choice for quilters, home decor sewers, fashion enthusiasts – anyone who creates. The sewing area to the right of the needle is super sized for sewing large amounts of fabric or batting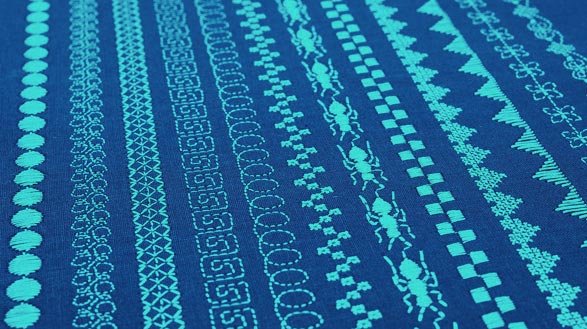 A WIDE VARIETY OF BEAUTIFUL 9MM STITCHES
Select from over 200 stitches. Includes utility stitches, buttonholes, 9mm wide decorative stitches, quilt stitches, cross stitches and hemstitches.
THREAD SNIPS
Automatically cut top and bobbin threads, pulling thread ends to the back side of fabric