Jan 2017!
Can you believe it? We are in 2017! I know I keep writing 2016.
We want you to stay warm in your sewing rooms with a new sewing machine or quilting machine check out the specials below.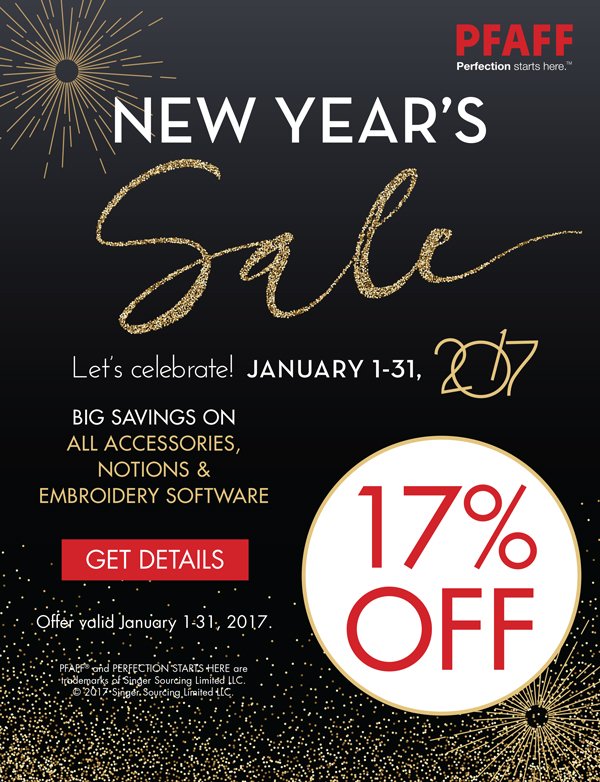 Now is the time to add a Pro-Stitcher!!!
Also check out our NEW sewing furniture line!!
We hope everyone will have a wonderful 2017!!

Let us know if we can help you with any of your quilting needs!!

Adirondack Quilts
518-615-0134