Skip Navigation
Website Accessibility
Handi Quilter Virtual Event with Gail!
**This event is all virtual**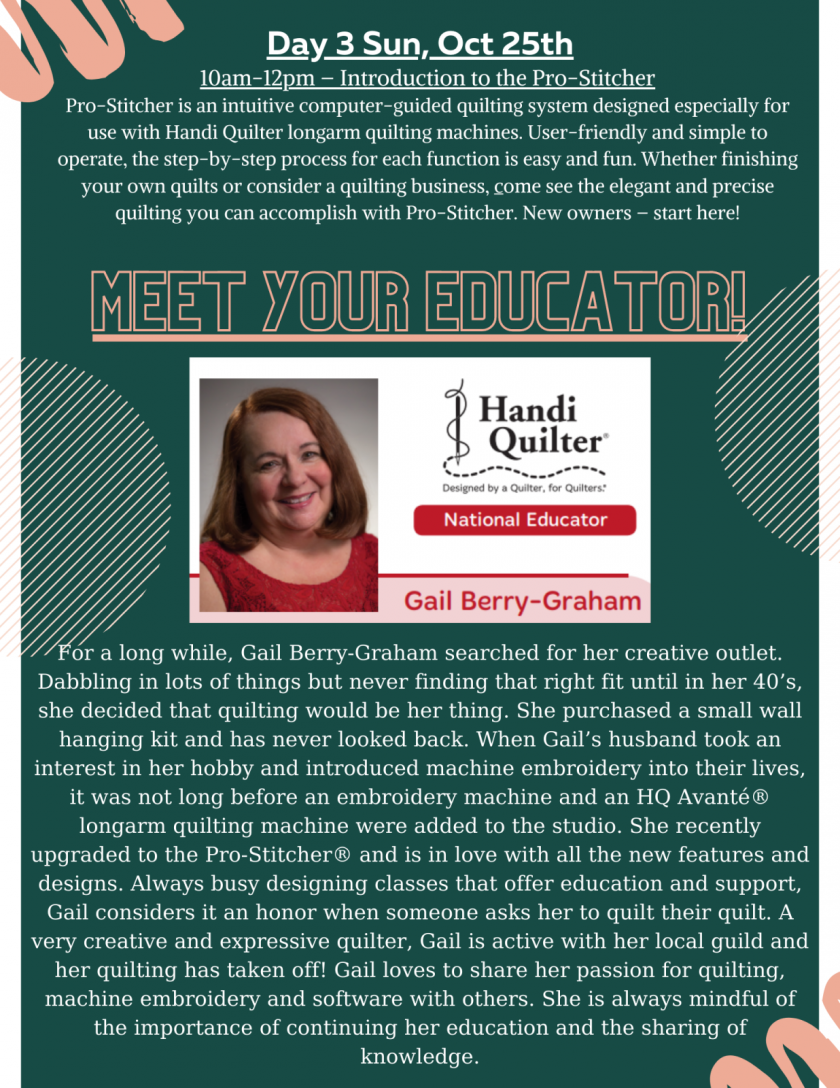 Classes are $19.95 per class. Sign-up online, in store or give us a call!
www.adirondackquilts.com
518-615-0134
When you sign-up please make sure we have an active email for you. This is how you will receive all zoom meeting information with passwords and ID#'s.